Cabin Air Filter Replacement in West Palm Beach, FL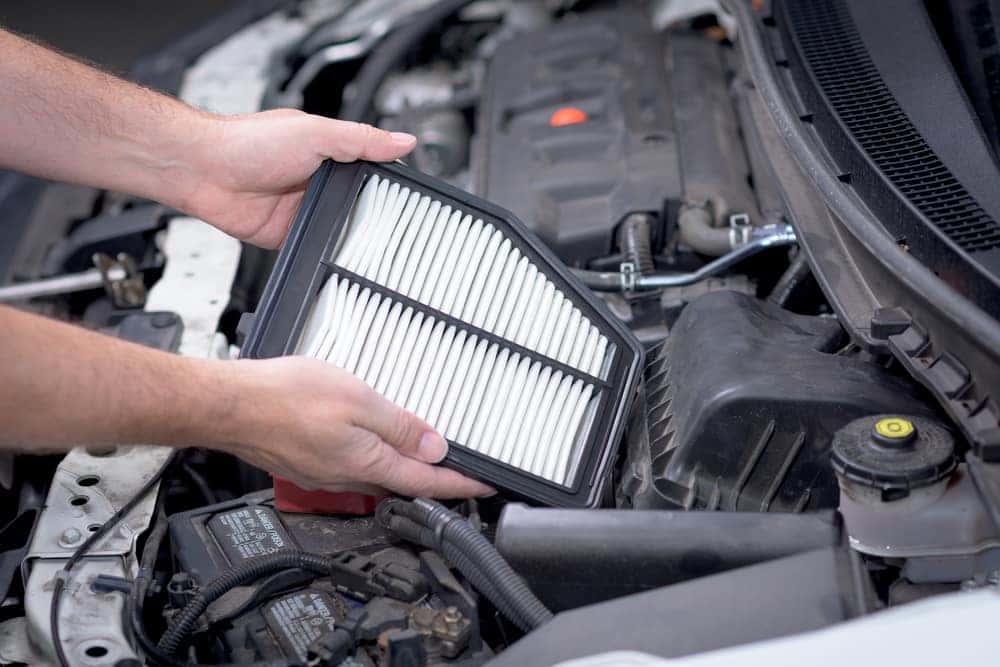 Routine cabin air filter replacements ensure you get the best air flow and air quality in your Alfa Romeo. As your go to service center in West Palm Beach, Arrigo Alfa Romeo is pleased to offer top of the line cabin air filter replacement service.
How Do I Know When I Need a Cabin Air Filter Replacement?
As a general guideline, we recommend following manufacturer scheduled service for your Alfa Romeo Giulia or Stelvio. This suggests getting a cabin air filter replacement between every 15,000 to 30,000 miles, depending on your driving habits and local weather conditions.
When the time comes for a cabin air filter replacement, you may start to notice a few signs in your vehicle's functions including:
Lack of airflow: if your air filter is contaminated, the A/C system will have to work overtime to push air through the vents resulting in decreased air pressure.
Strange smells or sounds: whistling or rattling may occur as the air pushes to flow between debris in your filter. Odd odors can also occur as debris contaminates the air in your cabin.
Visible debris: a full proof way of knowing when your cabin air filter needs to be replaced is a visual inspection. If you can see obvious discoloration or debris, it is time for maintenance.
A working cabin air filter ensures that you have clean air flowing through your cabin. If you notice any of these signs, or are nearing your service interval, we encourage you to schedule an Alfa Romeo cabin air filter replacement.
Alfa Romeo Service Center in West Palm Beach
Arrigo Alfa Romeo is a trusted service center in West Palm Beach. Our service team is composed of certified technicians who have the skill set and knowledge to provide your luxury vehicle with top of the line service. We encourage you to check out our available service specials before your service appointment. With any further questions do not hesitate to contact us online.