Wiper Blade Replacement in West Palm Beach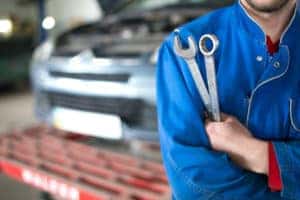 Service Center Schedule Service
Wiper Blade Replacement Service
Are you wondering how much time should be allotted between wiper blade replacements and what factors could speed up this process? If so, please take a moment to consider our team at the Alfa Romeo Service Center in West Palm Beach. Our team of experts will have your back every step of the way from start to finish. The team is here to help and make your automotive experience enjoyable and hassle free.
How Long Should I Wait Between Wiper Blade Replacements?
You should be changing your wiper blades out about every 6-12 months. Your wiper blades act as a catalyst to your safety during inclement weather and give you the optimal line of vision you need to proceed to your next destination safely.
The wipers on your vehicle are made up of rubber which means it won't last forever. Over time, the material will begin to degrade thus leaving you in the position to change them annually.
The time frame can vary depending on a few factors including the total amount of time you drive combined with how often you're in need of your wipers. If you, more often than not, find yourself driving in the notorious, daily rain patterns Florida has to offer, then perhaps it may be wise to remain around the 6 month mark rather than waiting a full year. On the other hand, if you rarely have to use your wipers, then the time frame could potentially be extended at least a few months.
You don't want to find yourself out on the open road with wipers that can't do the trick if you are in a stormy environment so keeping a keen eye on their conditions is paramount.
Schedule A Wiper Blade Replacement In West Palm Beach, FL
Wiper blades are more important than you may think for your safety so you should stay on top of them as much as you can. If you're interested in this service or another one, please contact us and schedule an appointment at Arrigo Alfa Romeo in West Palm Beach. We proudly serve drivers throughout the greater WPB area, including Wellington, Boynton Beach, Delray Beach, Palm Beach Gardens, Jupiter, FL and beyond.